The Vermont Marble Museum is CLOSED for the 2020 season.
Our Summer Season hours will be 10:00 am – 5:00 pm, 7 days a week (mid-May 2020 through late October 2020). The last Museum tour of the day starts at 4pm.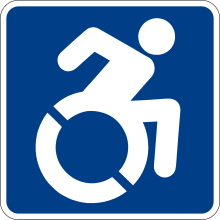 The Museum is committed to accessibility for all visitors. For general access information, call (800) 427-1396, or e-mail info@vermontmarblemuseum.org.
For custom orders, online store sales and gift orders, our business office is open Monday – Friday year-round. Call 802-459-2750, fax 802-499-8116 or email info@vermontmarblemuseum.org
Tickets and Reservations
During summer/fall season you can purchase your admission tickets in advance and get our special REDUCED RATE TICKETS! Call us toll free at 1-800-427-1396, we'll take your ticket order and, when you arrive, your tickets will be waiting for you! Payable with M/C, VISA, and Discover.
Adults
Reduced Rate (Reserved Tickets) $8
Seniors
Reduced Rate (Reserved Tickets) $6
Children/Teens
Children under 6 years receive free admission to the museum.
Proctor Residents
Proctor Residents receive free admission to the museum.
Group and Bus Tours are Welcome
If your party is 20 or more, you qualify for group rates.
 Call us toll free at 800-427-1396 for more information. Click here to request more information on our Group Tour Program!
Combine your visit with other area attractions
ONE GREAT DAY
The Vermont Marble Exhibit and New England Maple Museum have joined together to offer special visitors discounts. Call us for more info or inquire at the Admission Desk.
Where to stay
To find Proctor hotels nearby, visit HotelsCombined